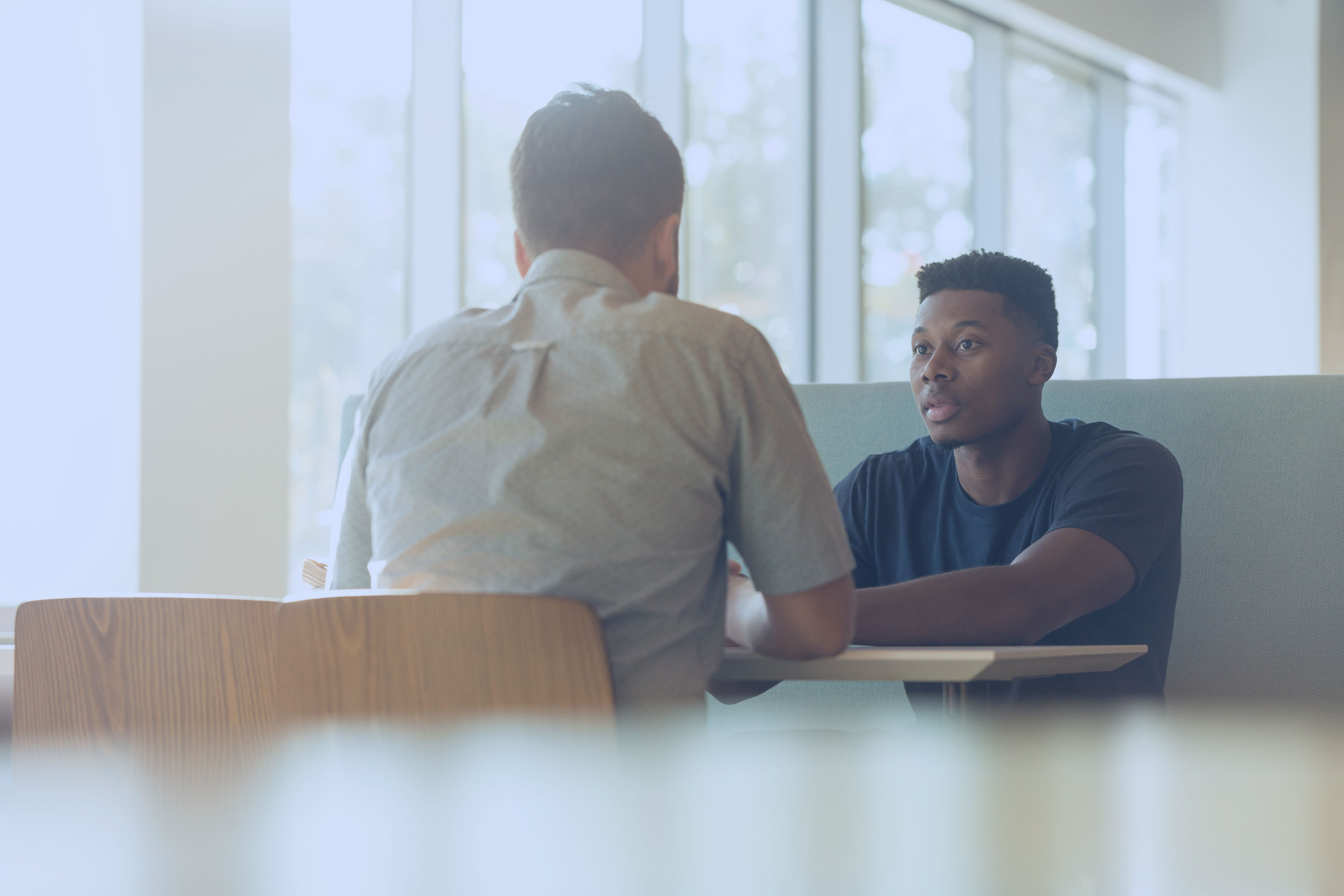 Advice on how to get your first grown-up job
When it comes to getting a 'real' job, soft skills matter the most
By Mariyah Salhia
Visuals Source: Unsplash​​
Going from the classroom to the workforce can be intimidating and finding the job that will launch you into your dream career can be an added point of stress for students.
According to Statistics Canada, job vacancies in the country jumped to 957,000 in the first quarter of 2022, which was reported to be the highest quarterly number of vacancies on record. But this isn't the only telling new statistic about the Canadian job market.
Canada's national unemployment-to-job vacancies ratio, which represents the number of people without jobs in comparison to the number of available jobs in a country, for the first quarter of 2022 was at 1.2. In the same quarter in 2020, that number was 2.3. Simply put, there are lots of jobs available, and a lot of employers are on the hunt for young workers.
So while entering the wild world of "real" jobs might be scary, these numbers mean now is actually a great time to get a grown-up gig. But as a university student, you may find yourself needing some advice on how to land that interview or secure that contract. Viet Vu, leader of the research team at the Toronto Metropolitan University partner Brookfield Institute for Innovation and Entrepreneurship has you covered—from skills employers love, to nailing the interview.
Adaptability
Trying to understand the ins and outs of a workplace before you get there is nearly impossible, says Vu. So the next best thing you can do is learn how it works quickly.
"We've often heard from employers that the actual specific technical skills involved in the job, [are] somewhat less important," he says. "It's the fact that they have this sense of actually understanding [the] overall high level picture and are able to then leverage that to learn quickly."
Open-mindedness
Vu says keeping an open mind about the kind of job you're looking for can help ease your employment hunt. For many students entering the workforce, finding a job that correlates with your degree is the most natural choice, but Vu says it's perfectly healthy to find a job outside of that domain—and a lot of times, that can expand the number of jobs you'll be considered for.
"A significant chunk of students end up in occupations that you might not think of as being in that primary field that they actually studied."
Data literacy
Vu says data is a part of everyone's job and learning how to understand what it means is crucial to communicating with your employers. But knowing how to use and understand numbers doesn't always mean learning an ultra-complicated program. According to I, Human, a report on digital and soft skills in the economy that Vu co-authored, an analysis of over 7 million job listings showed that proficiency in Microsoft Excel was one of the most sought-after digital skills by employers.
"Everyone, regardless of how old you are or when you entered the labor market, understands what Excel does," he says. "It provides a common language [and] common platform to talk about data and analyzing data."
Data literacy, Vu says, can be applied to a lot of different parts of the workplace. Anywhere from payroll to project management, there's data and someone who understands it is valuable to an employee.
Nailing the interview
Getting ready for an interview can be daunting—and making sure you're presenting yourself well matters in making a good impression. Vu says, however, that the most important thing to keep in mind when talking to a prospective employer is remembering to ask questions, too.
"People often forget that in an interview, it's actually your opportunity to interview the company back as well," he says.
"Whenever we think about jobs, we think of it as sort of like a matching market, it's not a one-sided position," he says. "A labor market match only happens if the company wants to hire this worker and the worker actually wants to work at the company."
Vu recommends asking questions about the work culture, opportunities for growth, opportunities to work in the office or remotely and about equity, diversity and inclusion, especially for racialized candidates. According to Vu, figuring out whether a prospective employer is looking for a token racialized employee is important. Vu says this can sometimes be the case.
Vu also recommends asking about onboarding support for when you join the team and questioning your interviewer about what's kept them at their job so long.
"In the interview process, you are actually probably going to be more fruitful in figuring out the actual company culture and how it is that they work."
---
Fitting into your workplace
---
It's important to set boundaries in your workplace. Vu says right now, there is more support for unions and worker rights in North America than there has been in years. According to Gallup, an American analytics and management consulting organization, 71 per cent of Americans are in support of labour unions—the highest rate since 1964.
For Vu, this means it's a good time for workers to stand up for themselves in the workplace. Along with asking your prospective employer about your hours, Vu says it's important to stick to your boundaries when it comes to how many hours you're working. He also says it's important to clarify whether or not you can take on responsibilities outside of working hours.
Vu says understanding your employer's expectations will help you in the long run, especially if they'll want you to work outside of business hours.
"It does make a difference, whether they're actually honest and transparent about expectations and policy so that you can actually make that decision for yourself," he says. "And [decide] whether that's the right thing for you or not."
Go Back