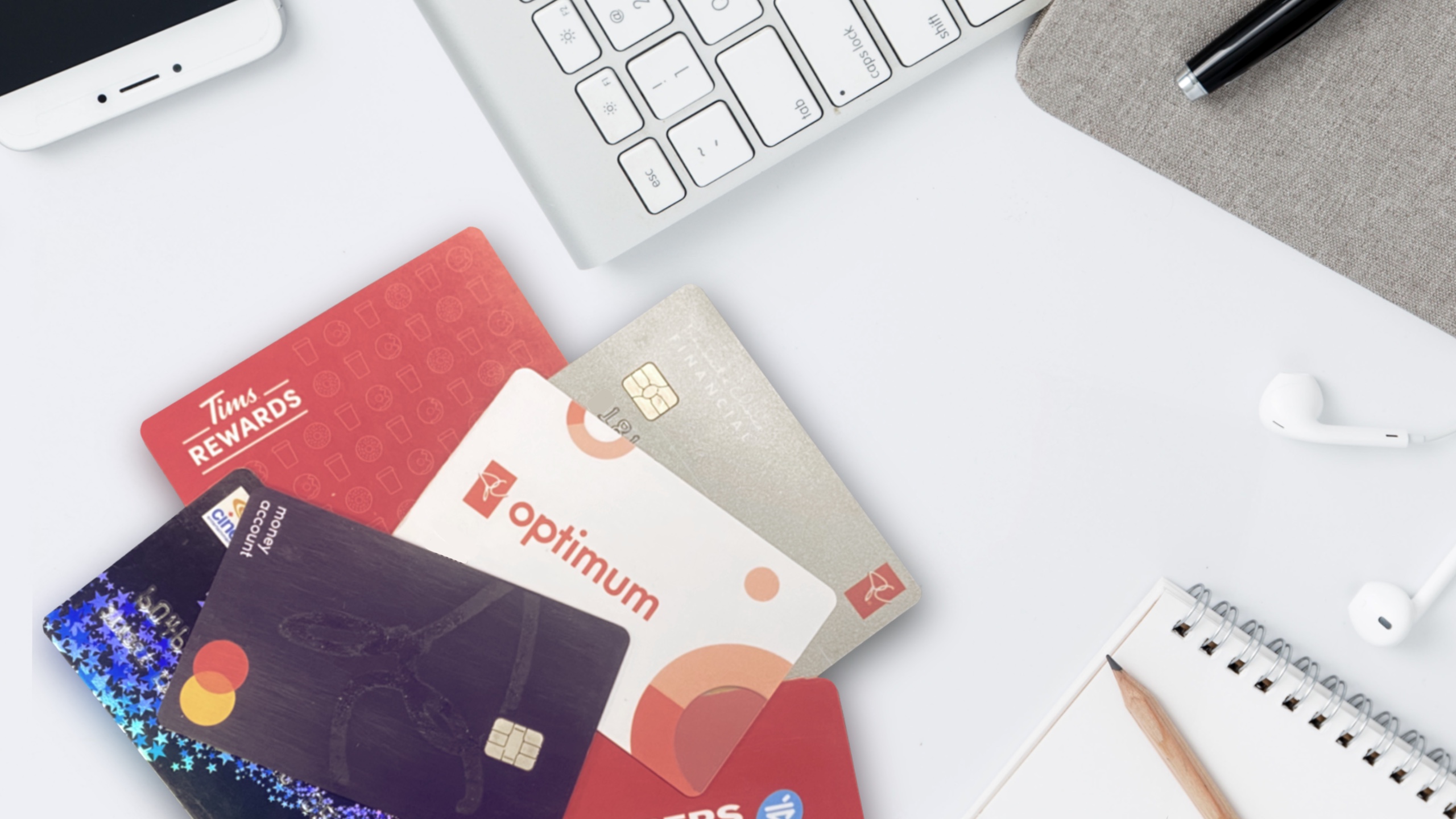 Loyalty programs that will save you money while savouring city life
Living on a budget doesn't need to mean missing out on the university experience
By Anastasia Blosser
Visuals By Vanessa Kauk
From toilet paper to pre-class coffees, there are certain necessities university students purchase on a regular basis—some a need and others a want. Though some expenses are inevitable, students can save money on many essential items by signing up for loyalty programs. From PC Optimum to Presto, these programs will allow you to live on a budget without missing out on city life. Through careful spending and strategic memberships, students can save money while enjoying their time at university.
Consumers should keep in mind that companies are ultimately looking to make a profit and some loyalty programs will result in more spending than saving. It's important to understand which ones are worth your loyalty and which ones will eat away at paycheques. Customers should review how much they typically spend and how much they would be saving if they had used the membership plan before committing to a paid program. If the savings exceed the cost, the loyalty program is most likely worth it. Students should also be wary of memberships that charge a fee.
Whether it's daily necessities or indulgent experiences, there are dozens of programs to take advantage of.
Here is a list of programs that students can sign up for at no cost, that may be worth looking into depending on individual spending habits and purchasing decisions.
School services
Keep an eye out for exclusive amenities available to Toronto Metropolitan University (TMU) students via tuition fees. From athletic programs and gym memberships offered at the TMU Recreation and Athletic Centre and the Mattamy Athletic Centre, to counselling from the Centre for Student Development and Counselling and other forms of health care provided by the school, the university has established a variety of programs for students to enjoy.
Shop and save!
For more general use, the Student Price Card (SPC) is a Canadian loyalty program with over 450 participating businesses. Students can purchase the card for $10 online or from an involved retailer like Shoppers Drug Mart or Aerie. The discounts last year-round provided students renew annually and deals vary depending on participating companies, according to their site.
PC Optimum is another one of the more well-known loyalty programs across Canada. Members can earn points on groceries, gas and other purchases at participating locations, such as Loblaws, Esso gas stations and more. Whether in-store or online, every 10,000 points is redeemable for $10 with a maximum redemption of $500 off of one purchase. At the gas station, members earn 10 points per litre of fuel and 10 points per dollar spent and are eligible to eventually redeem 4,000 points for 10 cents off per litre.
Food & drink
Students can stretch a dollar while eating out, even on a budget. Most chain restaurants offer loyalty rewards and some—like Popeyes or Subway—have daily specials. Through point collection and redemption, fast food fans can save at places like McDonald's or Tim Hortons. Close to campus, students can also take advantage of the new IKEA at Yonge and Gerrard streets in between classes. They offer a free family plan, granting members complimentary tea or coffee in addition to other loyalty benefits. Members also get a free meal for every ten meals purchased. Some businesses like Bulk Barn or Metro also offer student days where customers receive a discount at checkout if they show a valid student ID.
Looking to save money while minimising your ecological footprint? Too Good to Go is an app devoted to reducing global food waste. Bakeries, restaurants, grocery stores and even hotels sell leftover food at the end of the day for a third of the price. You can select a store close to campus through the app, reserve a bag of food, pay online and then pick it up during the allotted time slot. This is a great way to try new foods and find cheap meals.
Travel & transport
Most TMU students already know about Presto Cards, the transit pass that works across the GTA. But remember to take advantage of their discounted fares! Students can set their Presto cards to the student or youth options so they save 40 per cent on transit fares. Toronto also has a Bike Share program where users can rent a bike or purchase an extended pass to pedal around the city. The Toronto Transit Commission (TTC) also offers students a Post-Secondary Monthly Pass , which decreases regular fares for students with a TTC Post-Secondary Photo ID. Photo ID can be taken at Bathurst Station and must always be carried with the monthly pass.
Arts, culture and entertainment
From film festivals to museums, students can enjoy a variety of discounted recreational activities in between studies. Programs like Scene+ allow users to earn points through Scotiabank accounts or by spending at Cineplex theatres and certain restaurants, which can be redeemed for movies, restaurant discounts and more. Cineplex offers discounted movie tickets on Tuesdays and Scene members save an additional 10 per cent.
Younger students can also sign up for "under 25" memberships at different establishments around the city. The Toronto International Film Festival (TIFF) offers the TIFF Under-25 Free Pass, which allows members access to discounts on tickets, concessions and merchandise. Participants also enjoy free Cinematheque screenings in 2022.
Anyone under 25 years of age is eligible for a free bronze membership at Hot Docs. Ted Rogers Cinema has a similar youth program, where those under 25 are eligible for a free bronze membership. The bronze membership program offers $10 tickets for regular screenings, free access to films at home and monthly online events. After signing up, members also receive two free tickets to a regular screening and a discount on festival tickets, packages and passes.
The Art Gallery of Ontario gives out free annual passes to the gallery and special exhibits for anyone between the ages of 14 and 25. Mirvish Theatres offer rush seats, which are discounted last minute tickets that go on sale the morning of the performance.
Indigo Books & Music offers two levels of plum membership. The default option is free to join and collects points on most purchases. The second option, plum PLUS, has an annual $39 fee, no restrictions on free shipping and 10 per cent off most items. Indigo often offers a conditional $20 discount or the equivalent in plum points when customers sign up for plum PLUS.
Go Back