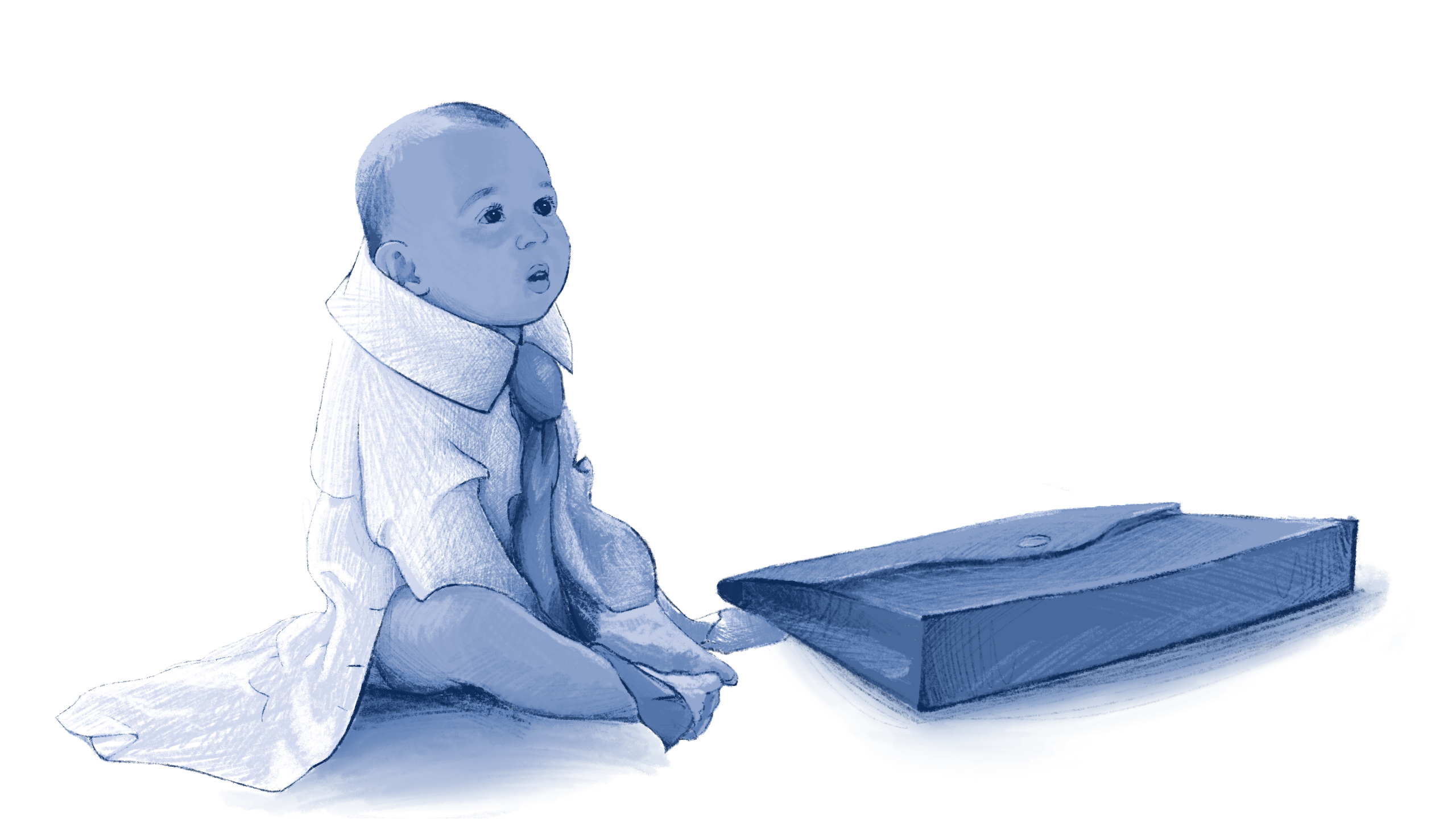 What comes after convocation? Students feel unprepared for the 'real world'
After spending half their degrees online, final-year students are unsure what lies ahead
By Alexandra Holyk
Visuals by Eyas Gharaibeh
When I was in Grade 10, I thought I had my whole life figured out. Sitting in the second row on the right-hand side of my religion class, I eagerly pulled out a blank sheet of paper and a pencil while my teacher stood in front of the whiteboard, about to unveil our next assignment. As she stepped aside, written in blue dry-erase marker were the words, "My Life's Milestones." Our task was to draw out a timeline of the goals I expected myself to achieve in my lifetime, down to the age I'd be and the exact date I anticipated each milestone to happen.
I planned to graduate from Toronto Metropolitan University's (TMU) journalism program in June 2023, attend law school from September 2023 to June 2026, get married in September 2027 and have my first child by the end of 2028, all while pursuing my dreams of becoming a news anchor for NBC's Today Show in New York City. The assignment also asked us to include our anticipated deaths, which I expected to happen at the ripe old age of 92.
As I worked on the assignment and carefully coloured in the orange hues of the Today Show logo, I didn't see a single flaw in my plan. I was confident in my ability to meet all of these checkpoints by the set deadlines and I mentally carried that timeline with me until my first year of university.
Everything seemed to be on track after my first semester at TMU at the end of 2019—I was set to start working as a news editor at The Eyeopener in the new year, I made connections with my classmates and professors and I attended networking events and informational sessions to expand my career options in journalism once I graduated.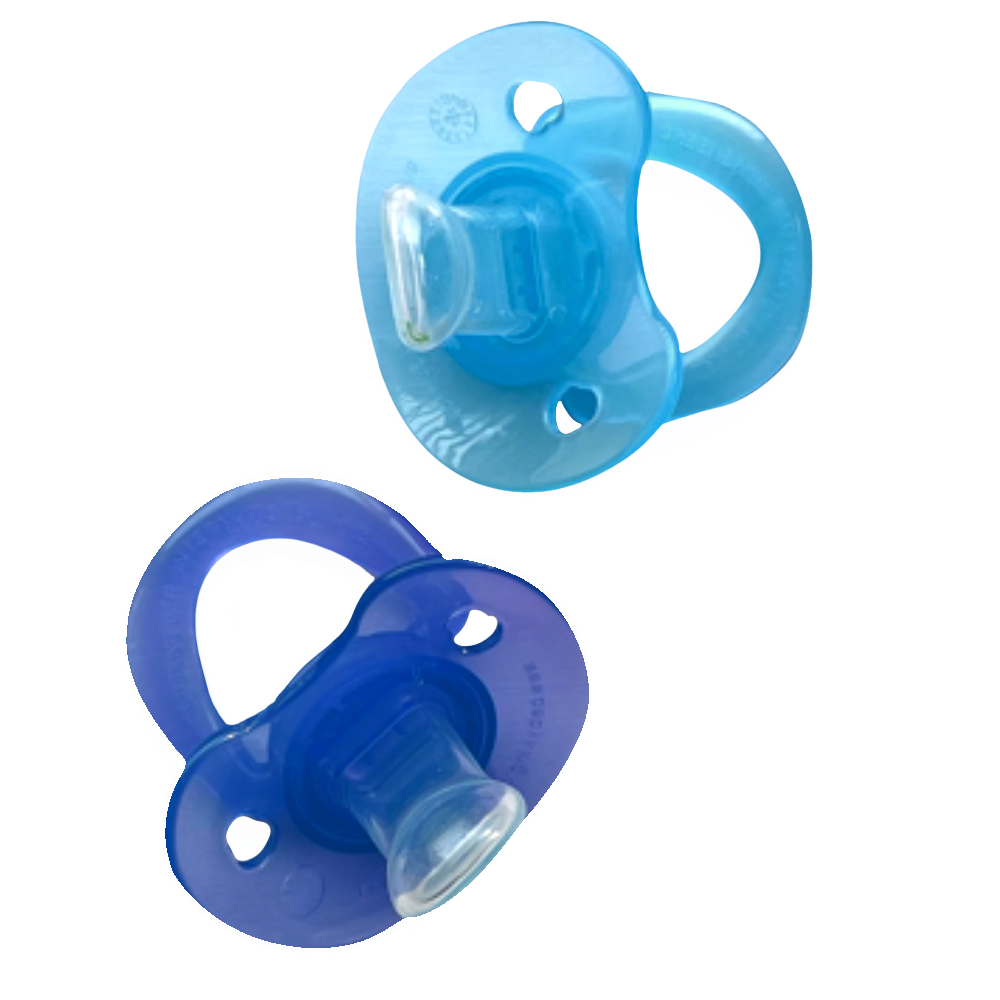 Then in March 2020, the COVID-19 pandemic hit and my timeline slowly began to fall apart before my eyes. The shift to an online environment meant the end of face-to-face interactions and on-campus activities. Instead of getting the hands-on experience I was excited to receive in the journalism program, I was forced to use what I had at home. Instead of learning how to use Panasonic AG-AC90 cameras in the School of Journalism's Studio D, I learned how to position my iPhone on a ring light stand in my bedroom. My access to broadcast equipment and studio space, among other in-person perks, was taken away, and its return was constantly being pushed back.
Feeling discouraged but recognizing that all post-secondary students were in the same boat, I pushed through the myriad of recorded lectures and awkwardly-silent breakout rooms—still determined to achieve the goals set by my Grade 10-self. But by the time I returned to campus full-time in March 2022, I was more than halfway through the third year of the four-year program, with little knowledge of the equipment or skills needed to pursue a career in broadcast journalism.
I felt like I was cheated out of half my degree. The experiences I was supposed to have during the last four years to forward my career—networking with instructors and guest speakers who work in the journalism industry, joining different clubs or extra-curricular activities on campus and even just making friends in my classes—either became a jankier, online version or weren't offered at all because of the pandemic. As a result, I had to carve my own path for post-grad, with little to no help from the university.
Now, as I wrap up the first half of my final year, graduation seems bittersweet; on one hand I'm looking forward to pursuing the various career opportunities available to me. But on the other, like many final-year TMU students, I feel underprepared and like I don't belong in the "real world" outside of school.
According to the 2020-21 Ontario University Graduate Survey conducted by the Ontario Ministry of Colleges and Universities, nearly 93 per cent of the responding students who graduated in 2018 were employed two years after graduating. The survey had a 35.1 per cent response rate, and most students completed their schooling prior to the pandemic.
However, Wincy Li, the associate director of career education at TMU's Career, Co-op & Student Success Centre, says she often encounters upper-year students that struggle to figure out their post-grad plans and are unfamiliar with their options.
"A lot of the time, undergraduate students in particular, have been in school all their life," Li says. "So this is the first time they're going into the professional world."
Li adds that as society returns to a sense of normalcy following the height of the pandemic, students are forced to navigate uncertainty.
"There's a lot of conflicting information out there and students don't really know what to make of it," she says, referring to the impact of inflation and costs of living, changes in the labour market and job prospects for graduating students.
As students return from online learning, they're not sure what lies ahead post-graduation. Since the pandemic moved life online for two years and prevented in-person interactions and on-campus activities, these students say they feel underqualified and unprepared to enter the workforce in just a few months. However, they have become more forgiving of their rigorous expectations of themselves, recognizing the disruption in their plans as a chance to explore a wider range of opportunities.

Prior to the pandemic, then-first-year RTA media production student Lina Elsaadi would describe herself as a planner; she strictly organized every aspect of her life, from her academic journey to post-grad career. She knew she wanted to work in broadcast TV production and applied to university programs accordingly. When outlining her four-year undergraduate degree at TMU, she specifically arranged to study abroad at the University of Technology Sydney in Australia during her sixth semester.
There were a number of factors that contributed to Elsaadi's decision to travel for school. As someone who values international experiences, Elsaadi views the exchange as an opportunity to see the world, learn more about herself and live life independently. Further, while students typically spend their first year of university making friends within their program, Elsaadi found herself feeling alone in a close-knit program, making it difficult at times for her to attend class.
The pandemic worsened learning conditions for Elsaadi, as she was unable to make connections with new folks, nor was she able to access camera and audio equipment for her previously hands-on courses that were shifted to a virtual platform.
"It made me really start contemplating if I made the right choice," Elsaadi says. "I was getting quite frustrated with my schooling…Exchange was this one beacon of hope that was trying to pull me through."
But shortly after she received her acceptance letter and entrance scholarship to the University of Technology Sydney in late 2021, Elsaadi's winter term exchange was cancelled due to a rise in COVID-19 cases and her semester abroad turned into another semester online. When she tried to reapply in her fourth year, she initially got rejected but eventually was able to convince TMU and the University of Technology Sydney to take her in for winter 2023.
Elsaadi says that, for her, the pandemic didn't only impact going on exchange and making new connections. She has also noticed that it took away the opportunity for students to acquire "soft skills," or "employability skills" in the workforce.
U.K.-based Chartered Management Institute (CMI) outlines 11 key skills that employers look for in recent graduates to ensure progress in the workplace. These include: team-working, critical thinking and problem-solving, communication, as well as flexibility and adaptability to name a few.
According to a 2021 CMI report though, only 27 per cent of students can confidently demonstrate these skills. At the same time, 80 per cent of employers find that recent graduates aren't equipped with the skills they need to be ready to work.
"Soft skills are the most important things for employment [and] for life. And those are only things that can be developed through experience," Elsaadi says.
In a 2018 article for the Harvard Business Review, author Rebecca Knight writes about how moving abroad can contribute to the development of these professional skills, as it places the individual in a new environment and a new culture. Citing an interview she conducted with Matthew Bidwell, an associate professor at the Wharton School of the University of Pennsylvania, Knight writes that some employers prefer those with a geographically diverse resume and subsequent skillset.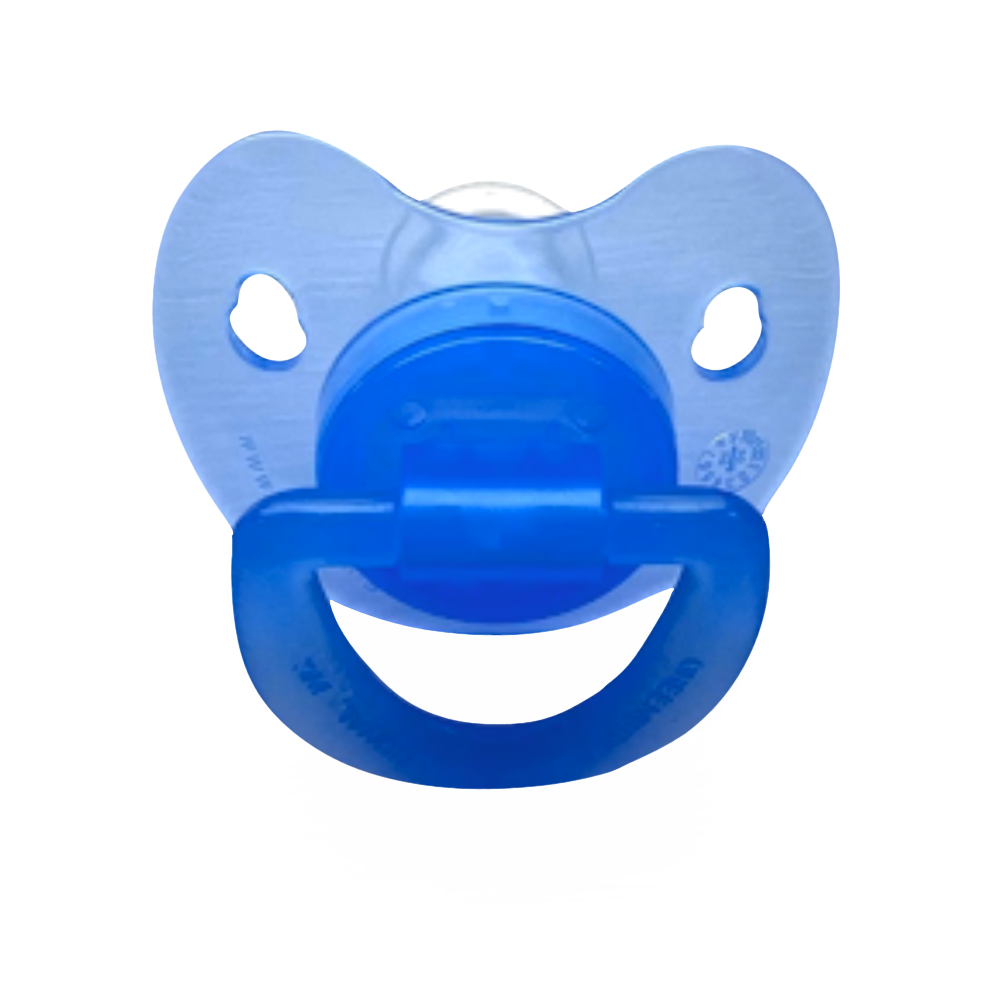 "Indeed, in many organizations, 'some form of international experience is necessary to get that top job,'" she states.
While Elsaadi prides herself on her extroverted personality and professional skills, she also now describes herself as more of a "go with the flow" type of person, which she attributes to the pandemic. She says she's adopted a more spontaneous approach to things, especially when it comes to jobs and her career. This includes pursuing a law minor, replying 'Yes' to all networking events and being open to exploring jobs and internships she wouldn't have thought twice about prior to 2020, like in audio production or the video game industry.
When it comes to offering advice to students like Elsaadi who have many options available to them but aren't sure which career path to take, Li compares the process to dating.
"You don't expect to find the right person on your first try," she says. "Oftentimes you need to try different career paths out and really engage in that self-reflection, to ask yourself, what is it about this that I do like, what is it about this that I don't like?"
"That's part of the journey, making mistakes," she adds.
Elsaadi says she is looking at several post-grad paths to take once she wraps up her semester in Sydney. She isn't sure if she's going to stay and work in Australia, move back to Canada, go to law school or travel the world—and that uncertainty is something she now welcomes.
"Not that I don't plan, not that I don't try. But rather I'm trying not to plan ahead as to not close opportunities for myself," she says.

When Joanna Lukhverchyk was in her first year of criminology at TMU in 2019, she found herself enjoying her newfound "freedom" that accompanied university life. She was excited to attend parties, make new friends and gain an independence that was unlike anything she experienced in high school. Although she has lived at home throughout her degree and commutes to campus from Etobicoke, Ont., Lukhverchyk would prioritize socializing and establishing network connections with her classmates, professors and guest lecturers in hopes that they'd be able to provide her with career advice and opportunities once she came closer to graduating.
Recognizing that completing a criminology degree often leads students to law school, Lukhverchyk began taking law courses in her first year and loved the content. While simultaneously taking classes toward her psychology minor, she saw her post-grad options growing.
But throughout the pandemic, while cases of COVID-19 in the province were hitting many all-time highs, Lukhverchyk's motivation to engage in virtual learning was at an all-time low. Stuck at home all day with nothing to do, nowhere to go and no one to see, she says she had to force herself to watch the pre-recorded lectures. Plus, the law classes she was taking online discouraged her from pursuing law school altogether.
"With online lectures, the professor was so monotone and boring," Lukhverchyk says. "You're not really getting that full experience that I got in my other law courses."
"COVID really just messed up a lot of things for me," she adds. "I lost a few friends…Didn't really learn anything. I don't even remember half of the courses…that was just a blur."
Now that TMU has returned to full in-person learning and COVID-19 mandates have been dropped, the fourth-year student says she loves being back on campus and engaging in face-to-face interactions. Lukhverchyk is once again interested in attending law school but has also had the opportunity to explore other career paths, including detective work, cybersecurity analysis and even fraud detection in banking, from conversations she's had with her professors and professionals that have come to speak to her classes.
"I feel like if I got that throughout all four years of my university experience, I think I wouldn't feel as lost," she says.
Although Lukhverchyk has several careers she's interested in, she feels as though there are many more opportunities out there that she hasn't looked at yet and so she still doesn't have a concrete plan for what will come after graduation.
Lukhverchyk isn't alone. According to a 2022 poll conducted for Colorado State University Global, 34 per cent of surveyed students graduating from either college or high school didn't have a post-grad plan, while 41 per cent of respondents didn't have a job lined up once they finished their studies.
The results from the 2022 poll also show that 71 per cent of students surveyed say it's the post-secondary institution's responsibility to prepare students for the "real world" and its hardships. However, Lukhverchyk says she doesn't feel supported by TMU administration.
"I feel like TMU really hasn't helped any of its students transition from that COVID period to post-COVID period," she says. Lukhverchyk explains that while the school helped students adapt from in-person to online learning, there was no guidance during the switch back to in-person instruction. "I don't know how to study properly anymore. I don't know what to do with my life anymore."
She adds that career services and support aren't well-advertised to students.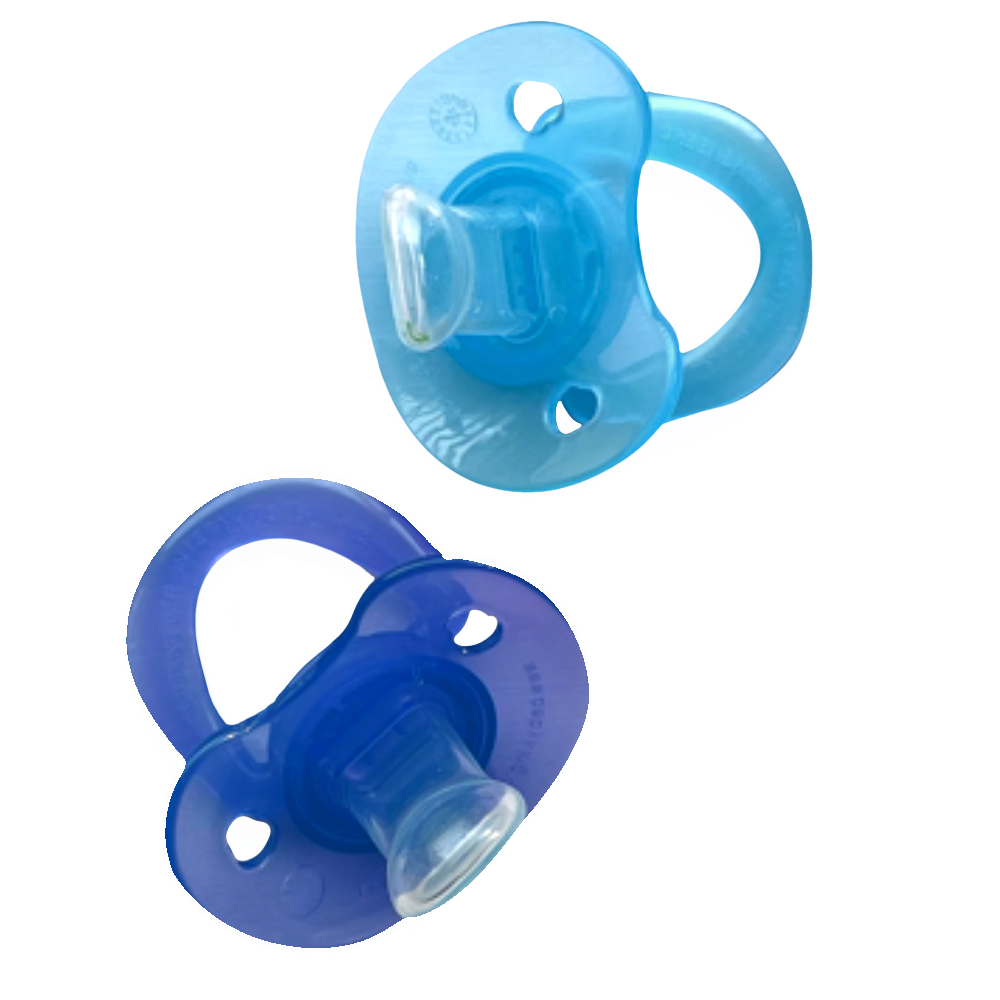 Li points out that TMU offers a wide range of guidance when it comes to students' post-grad plans but she acknowledges that "there is a lot happening on campus and sometimes it is hard to keep track." To prevent students from feeling discouraged or unable to find someone to talk to, Li says the school has a "No Wrong Door" approach.
"I find that in general…everybody's trying to be helpful," she says, adding that if students are confused about who to approach, they can go to any department or employee within the Career, Co-op & Student Success Centre. "And then, as you start asking these different departments what they do, as you attend different events, you will discover something new that you perhaps would want to explore," Li adds, mentioning that all of the career centre's events can be found on its website.
Lukhverchyk says she has reached out to peers and students who have already graduated for advice. She's also realized the work and networking experience she was hoping to gain during her degree will most likely have to happen once she graduates and continues to explore the best career for her. Though, she calls the process "very, very scary."
"It's kind of terrifying…I haven't even graduated. I don't know what I want to do. And now I'm kind of forced into becoming an adult already."

As I look back on the milestones I set for myself in Grade 10, I've made some revisions to the timeline. While I still expect to graduate from TMU's School of Journalism in June 2023, what comes next is still to be determined.
Like many others, I am terrified of what's to come once I finish my undergraduate degree. I am grateful that I have many different options available to me. At the same time, I wonder whether I'll make the right choice and worry about the repercussions of making the wrong choice—or worse, if my employer feels like they made the wrong choice in hiring me simply because I'm not good enough for the job.
That being said, I am also optimistic. Although the pandemic may have prevented me from feeling 100 per cent qualified to enter the "real world" post-convocation, I know that I'm not alone.
Instead of trying to stick to the linear life path's dates and deadlines I created for myself six years ago, I've become more open to taking different paths; revisiting old ones and pursuing new ones I didn't even know existed.
And who knows? Maybe this new and improved timeline will let me live to at least 93.
Go Back